Let's Celebrate 🎄December 12-20.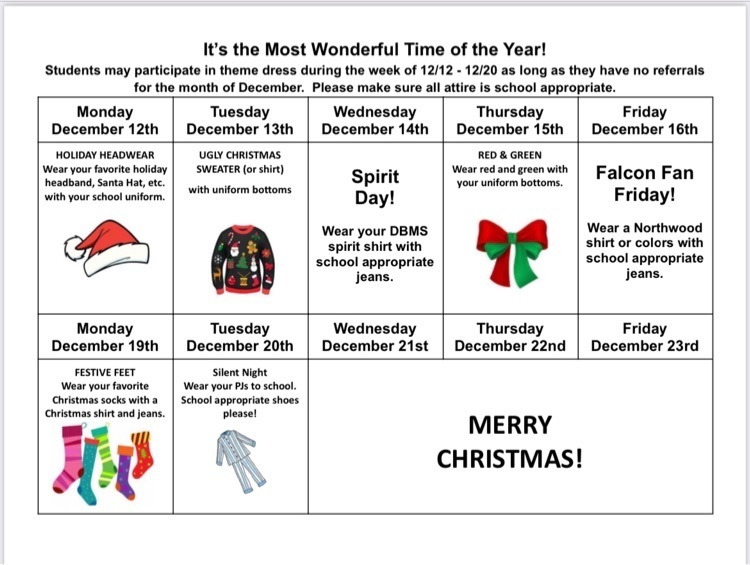 DBMS Drama Department invites you to attend our Christmas Play tomorrow, Dec. 6 at 6:00. Admission is free!!
Parents, January 20 is the last day to purchase an ad in the yearbook. Please see the form in Documents for more information.
Thank you Pizza Hut in Blanchard for providing pizzas for our November and December students of the month today.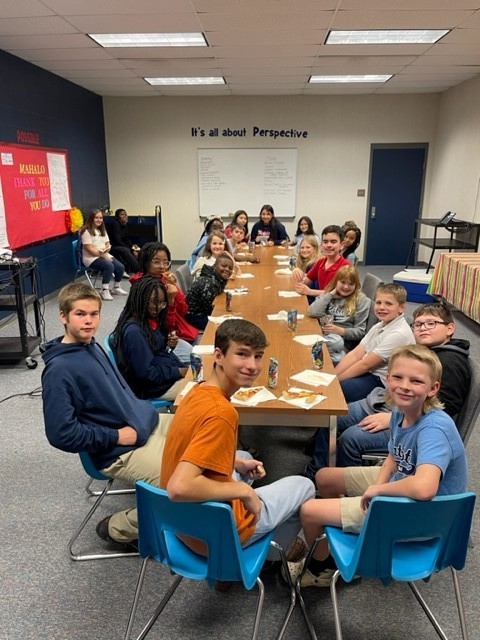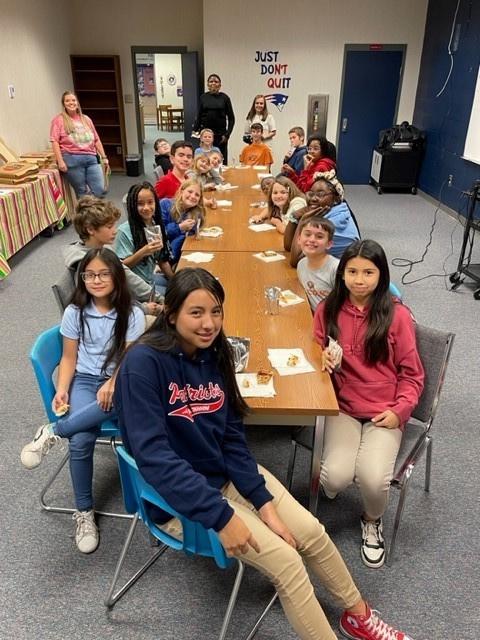 Congratulations to Bickham's Best (week of Nov. 28) Billy Cloutet He is very dedicated to providing his robotics students with the best instruction and experiences they will never forget. He is always at work and when he isnt his sub plans are always readily available and easy to follow. You will always see him at his duty spot actively monitoring the students making sure everyone is safe and in the right place. He works hard to share his passion of robotics and technology with the students and is always out there on bus duty each and every day helping to guide students along. Tonya Herbert She is always there when I have a question. She goes out of her way to help me when I need it. She is a blessing! We are so blessed to have someone on campus who knows so much about medical stuff. I feel better having her in the office taking care of students who are sick or injured. She is organized and very knowledgeable about the operations of the school! Classes are sure to be covered thanks to Mrs. Herbert!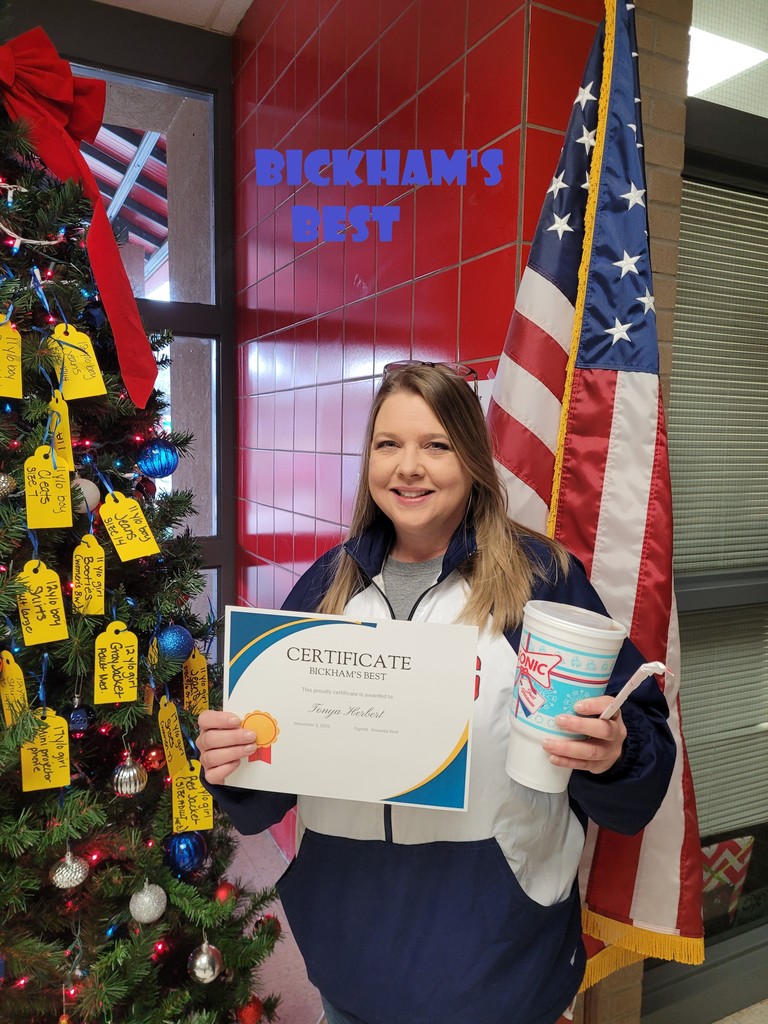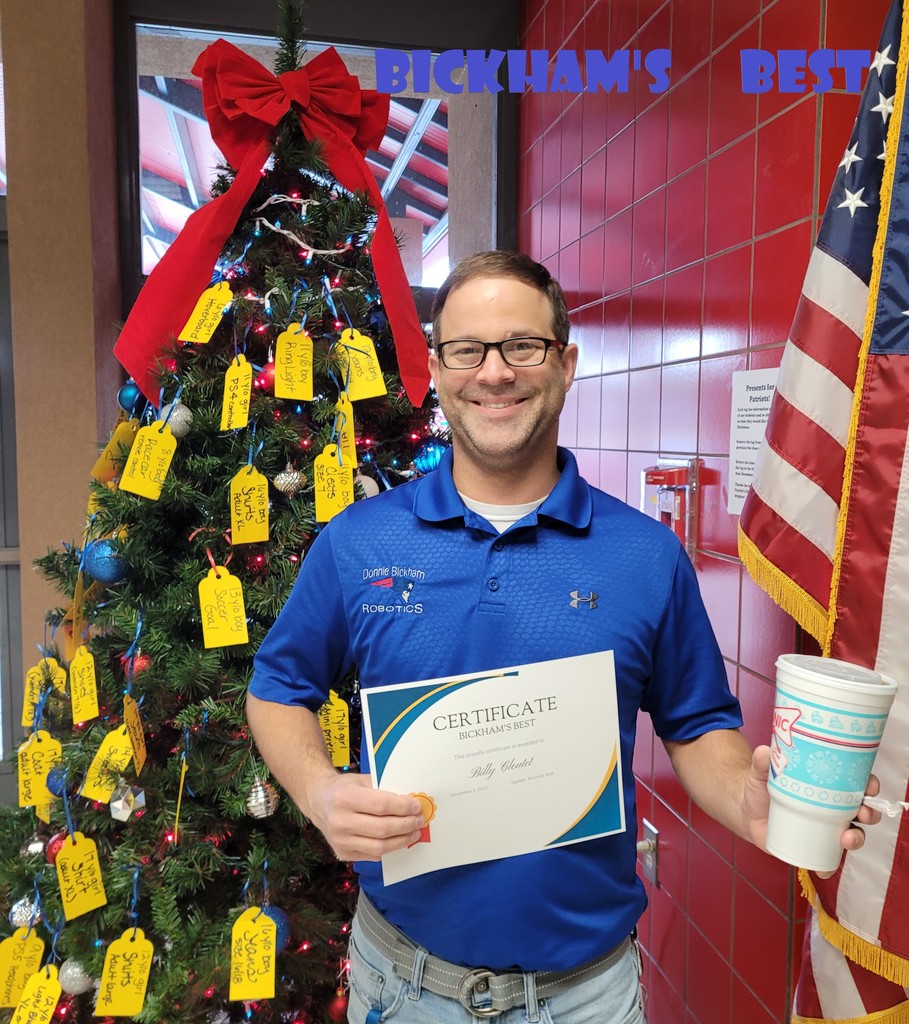 Don't forget to order your yearbook at the early bird price of $40 while you still can! After December 21st, the price will go up to $45. Yearbook must be purchased at
www.payschoolscentral.com
. You can check your "Purchase History" to see if you have purchased one already.
Due to printing problems, progress reports will go home Friday, November 18th. Thank you for understanding!
Interested in 4H?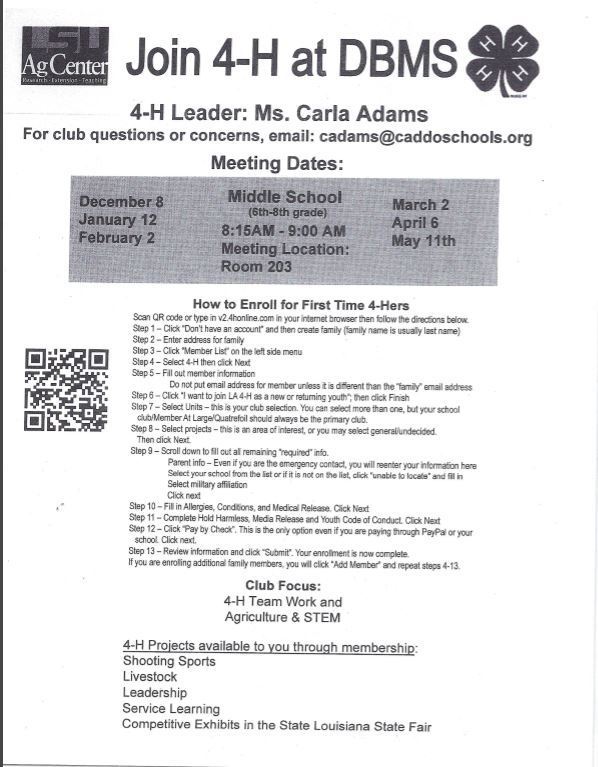 November Students of the Month — 4th grade Layla Odom Edward Coley Cohen Lummus Braylon Williams Jordan Gomez 5th grade Abigail Walker Poppy Edwards Cam Fulco Violet Kleckinger Makynly Carter 6th grade Jaidence Smith Adrianna Reyes Zachary (Bubba) Polk Santravious Thornton Kamron Abrams 7th Noah LeJuene Khloee Harris Jade Monsavias Kensly Angell Madison Richardson 8th Noah Grant Alexander Brown Maite Monsavias Cayden Sales Haylee Allgrunn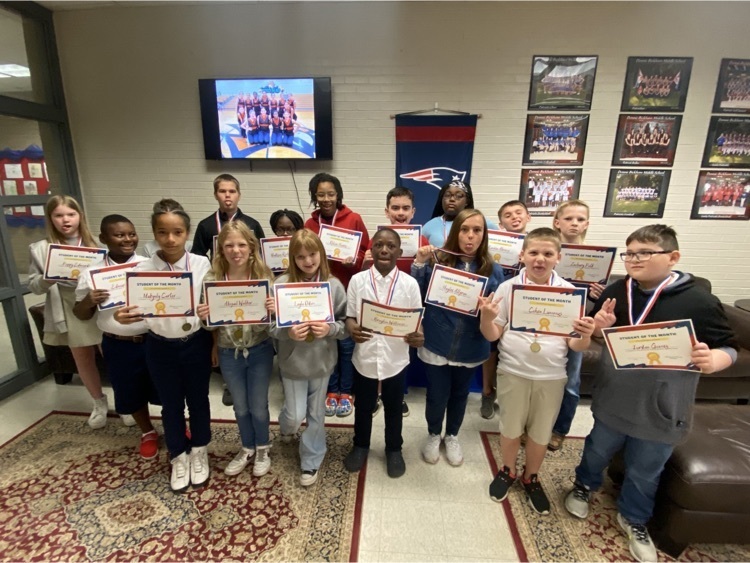 Donnie Bickham Middle School & Northwood High School golf teams are having a golf fundraising tournament on November 19th at Northwood Country Club. Grab a team and support your local golf teams. If you would like to sponsor a hole, it would be greatly appreciated! Contact Shannon Hailey -
slhailey@caddoschools.org
or 318-218-5333. Thank you for supporting your local schools!!
CONGRATULATIONS TO OUR STUDENTS OF THE YEAR!! 5th grade Miss Alyssa Adams 8th grade Miss Averie Claire Brown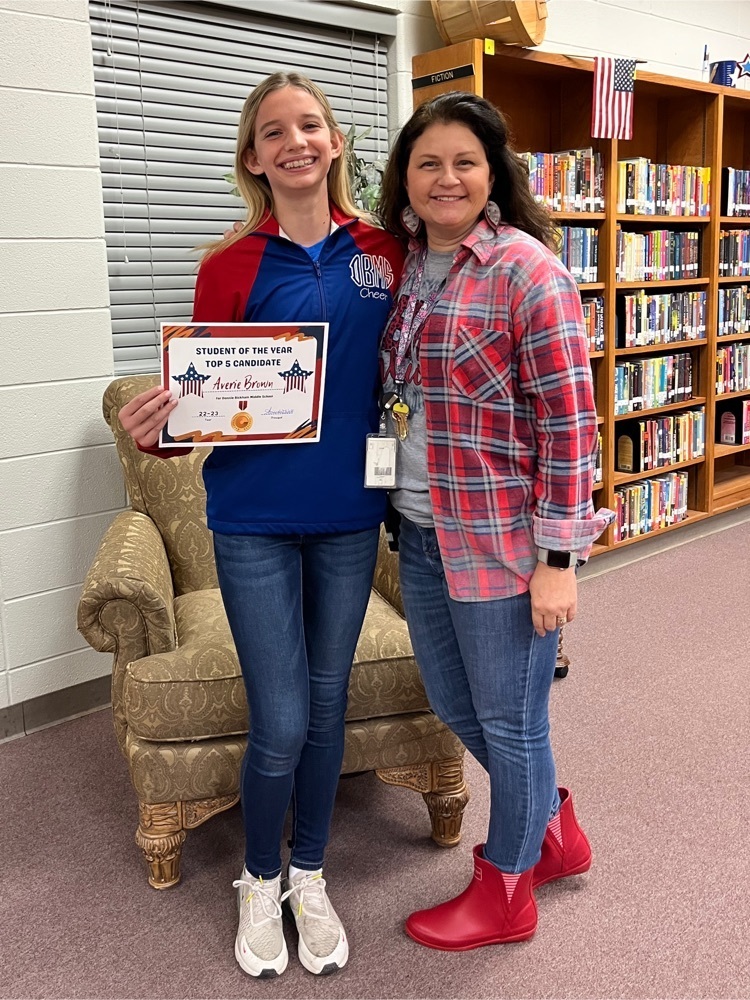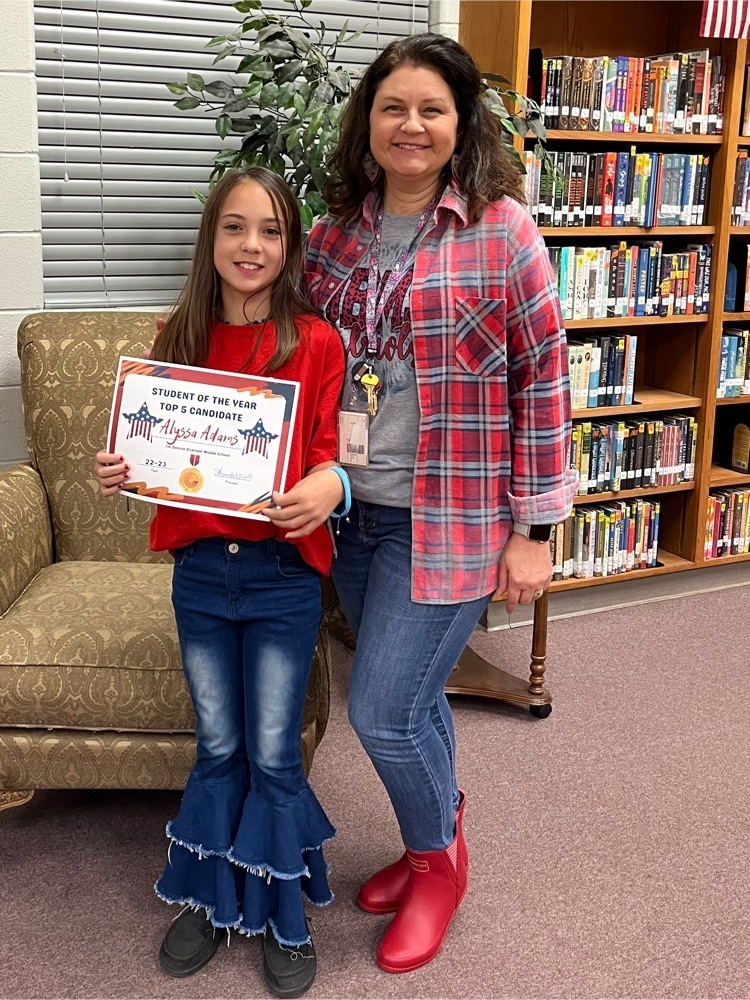 Congratulations to Bickham's Best: Mr. Hill: "He is an amazing ELA teacher. The students respect him and you can tell he cares about them." "He comes to work even when he is in pain, like right now!" "He took on our soccer team last year and does a great job of encouraging and motivating his players. We are so glad you are a part of our DBMS family!" Mrs. Wright: She keeps it real and goes above and beyond to get the job done. She is a blessing to Donnie Bickham. "She is always there when you need her and a hard worker." "She always brings a smile to your face; is willing to help out wherever needed; and just does an overall great job! Wright was one of the first people I met and she has been so nice and great!" "She is ABSOLUTELY AMAZING in every sense of the word!!!!" "Wright because she is always upbeat, has a smile on her face, and helps everyone in any way she can!" "She's always willing to go above and beyond; she's dependable and always brings a smile to my face!"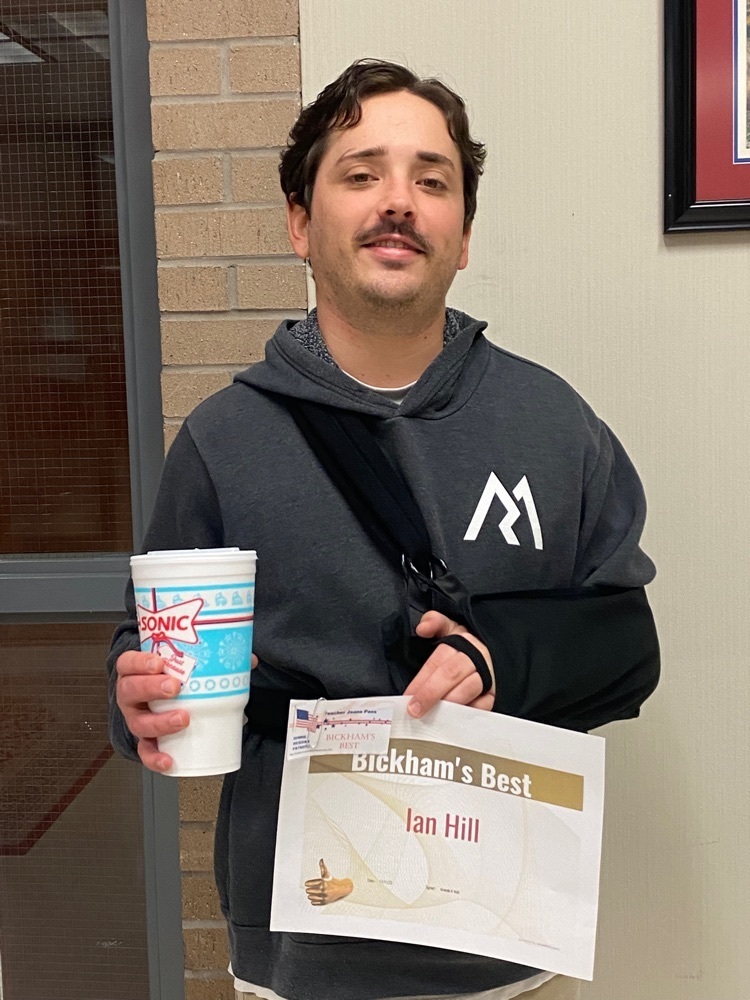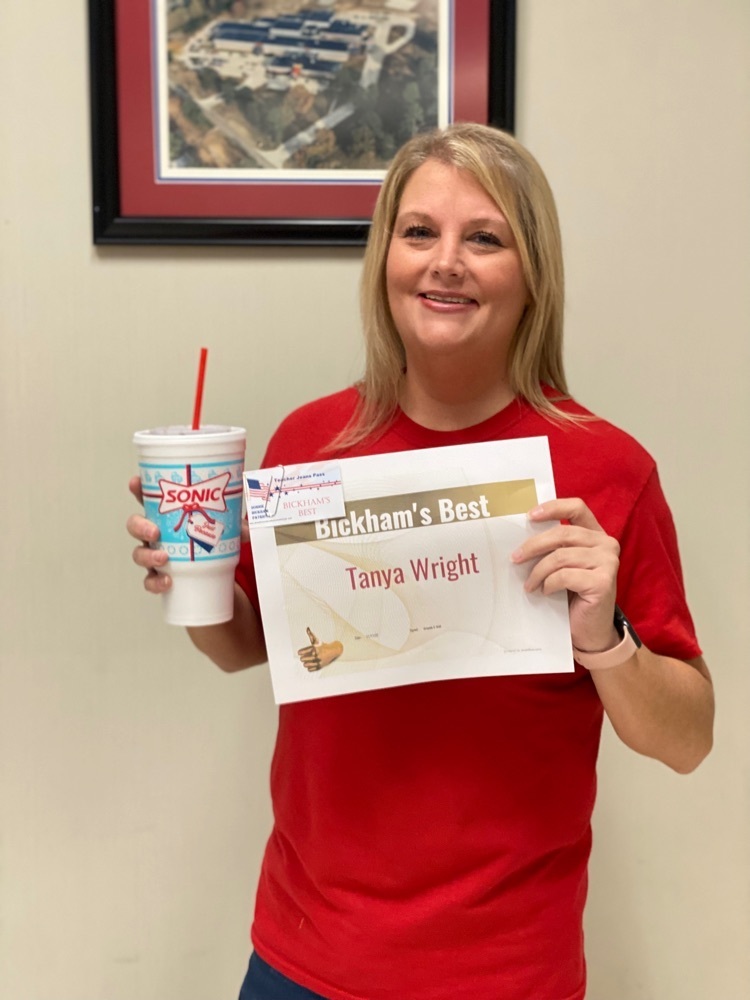 Congratulations!! Middle School Teacher of the Year - Mark Kapera Elementary Teacher of the Year - Angela Newton New Teacher of the Year - Patricia Morrow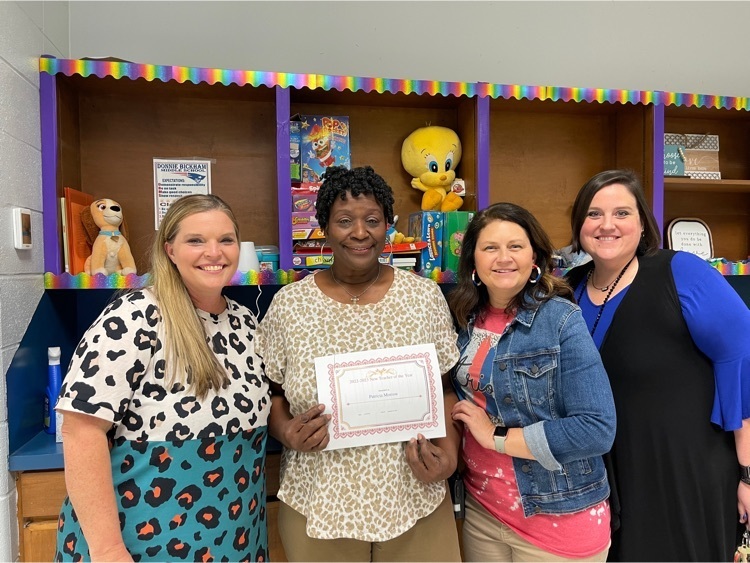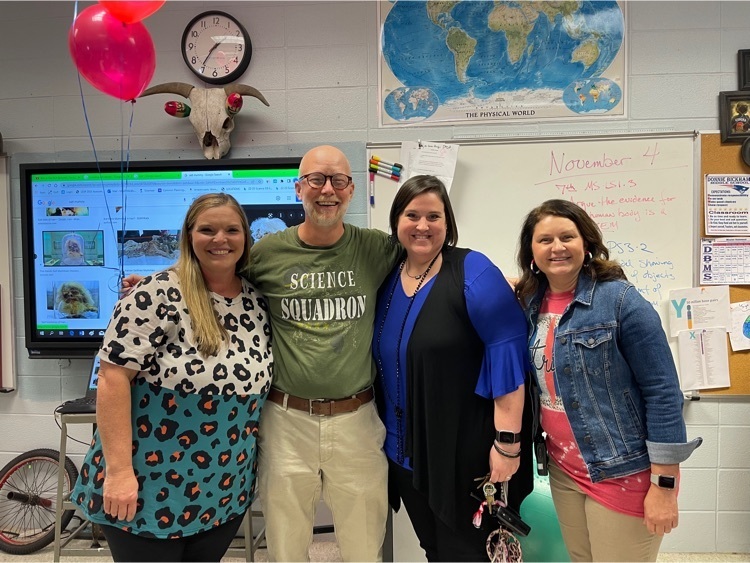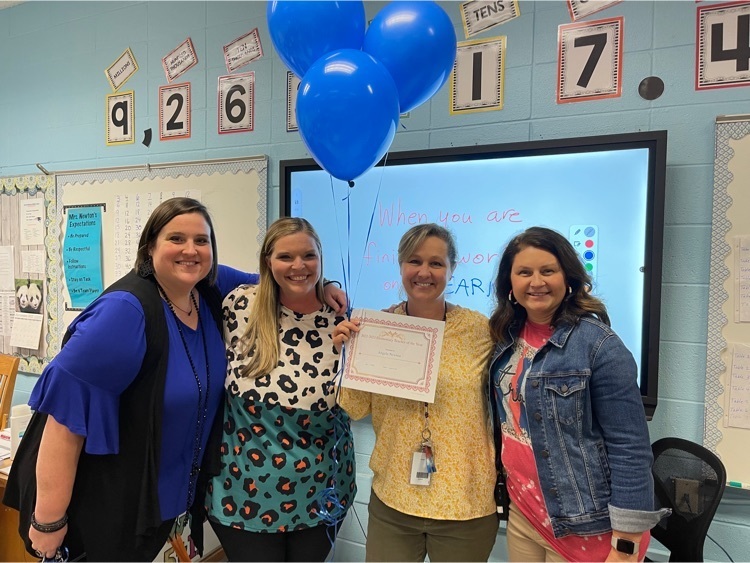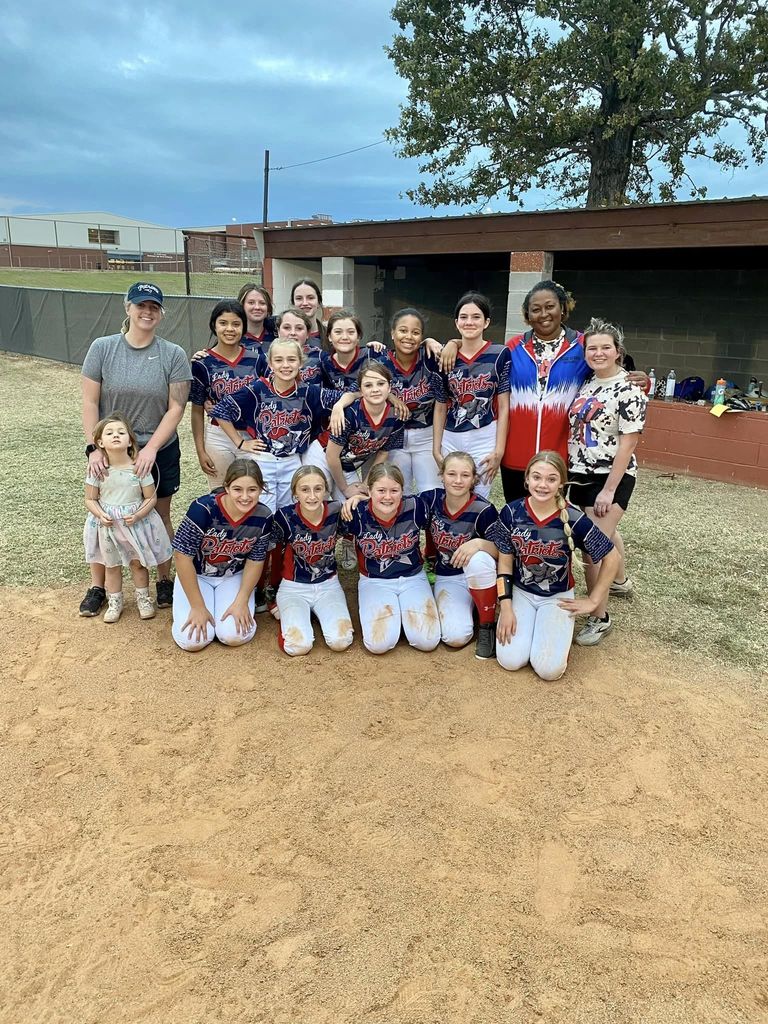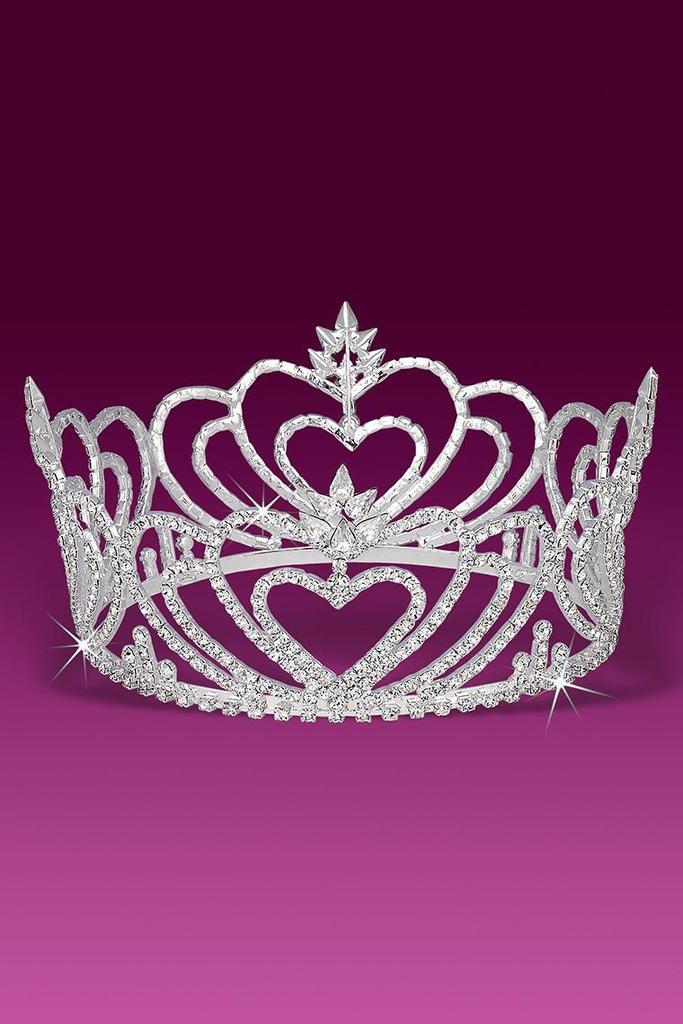 Don't miss our playoff game vs Ridgewood. Tuesday, Nov. 1st. Purchase tickets at
https://www.locallevelevents.com/events/details/21766
(Softball will play their playoff game Thursday, Nov 3rd. We will find out our opponent after CMM and Herndon play on Tuesday) GO PATRIOTS 🏈🥎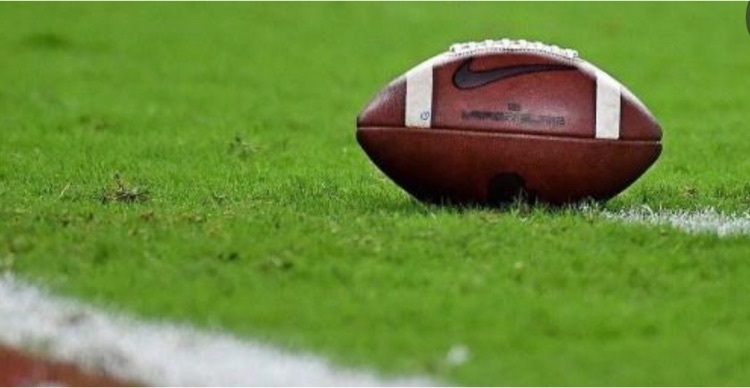 BICKHAM'S BEST - Oct 24-28 Mrs. T. Avery "She goes above and beyond for her students. Her energy is unmatched and her joy for educating young minds is contagious." "She is a joy to work with. She always greets everyone with a smile and is such a fun teacher. She has the perfect combination of fun and learning!" Mrs. G. Broomsey "She is the first face I see every morning and runs that front desk like a well oiled machine!" "Where do I start? She is an expert at running the front office, even when it can seems chaotic! It is obvious that she loves every, single kid and treats them like her own. Her laugh and attitude are contagious and you can't help but smile when you are around her! You are so important to all of us - THANK YOU!!" "She has the hardest job in the school." "She has the toughest job at the school! And she puts up with Jeff Green and his antics...."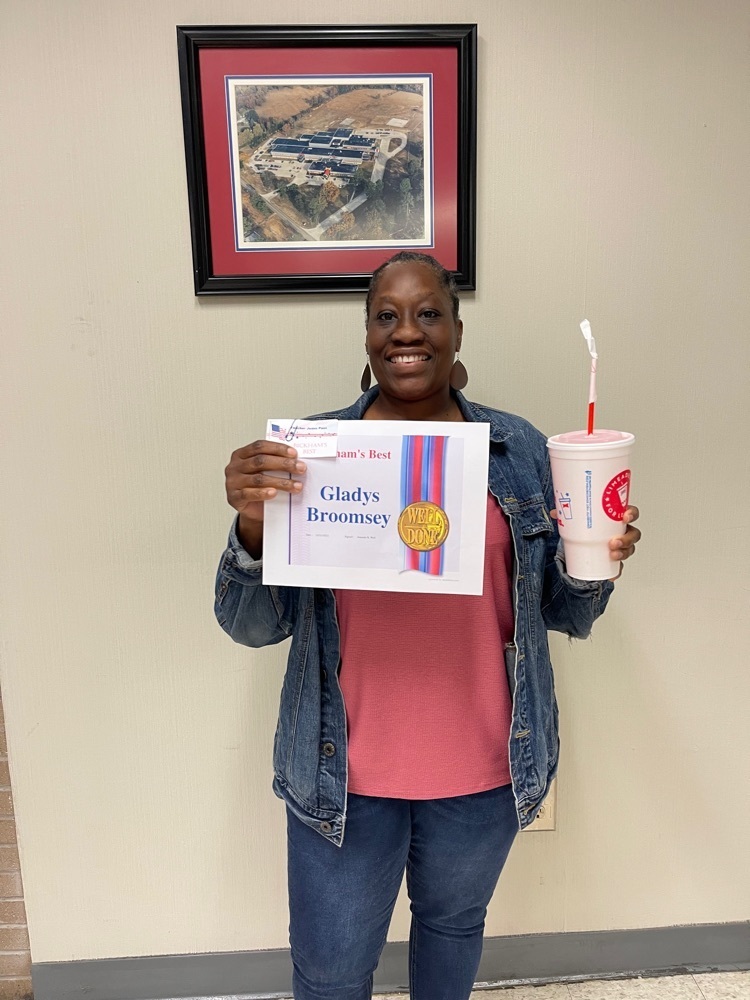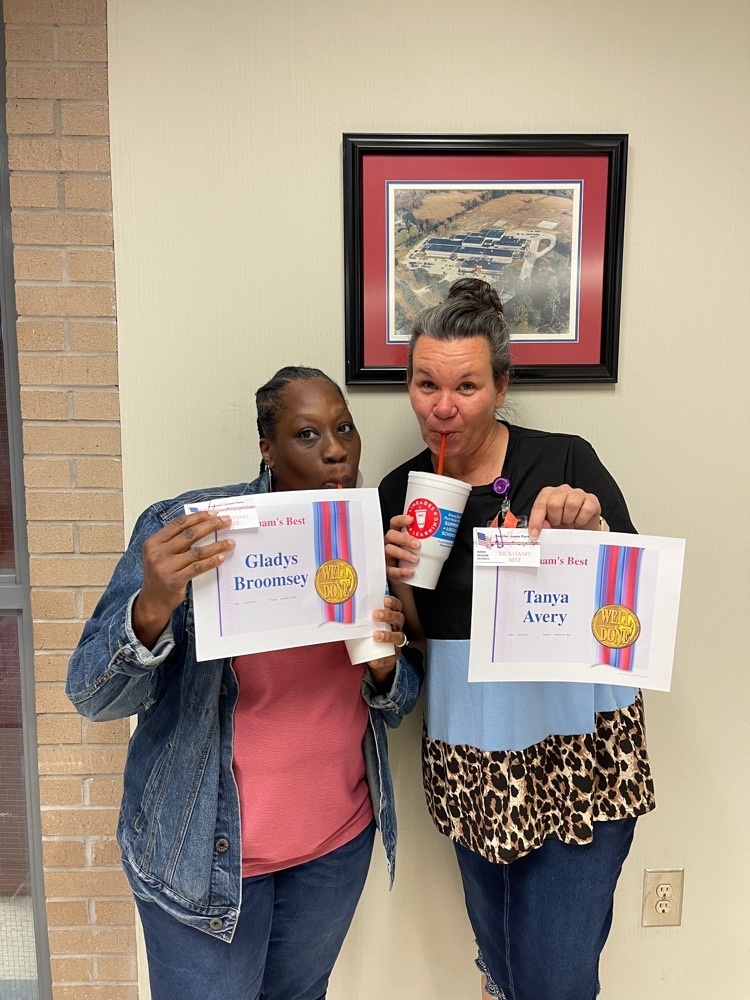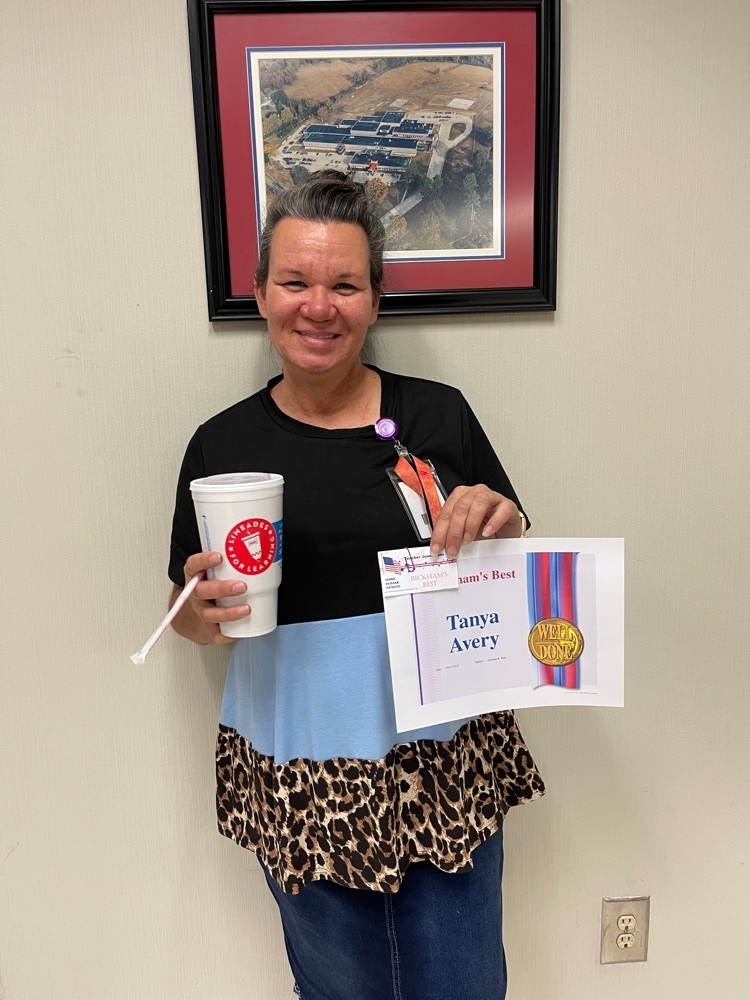 QR code for today's softball game vs Herndon. 5:00 at Northwood. Determines seeding for playoffs.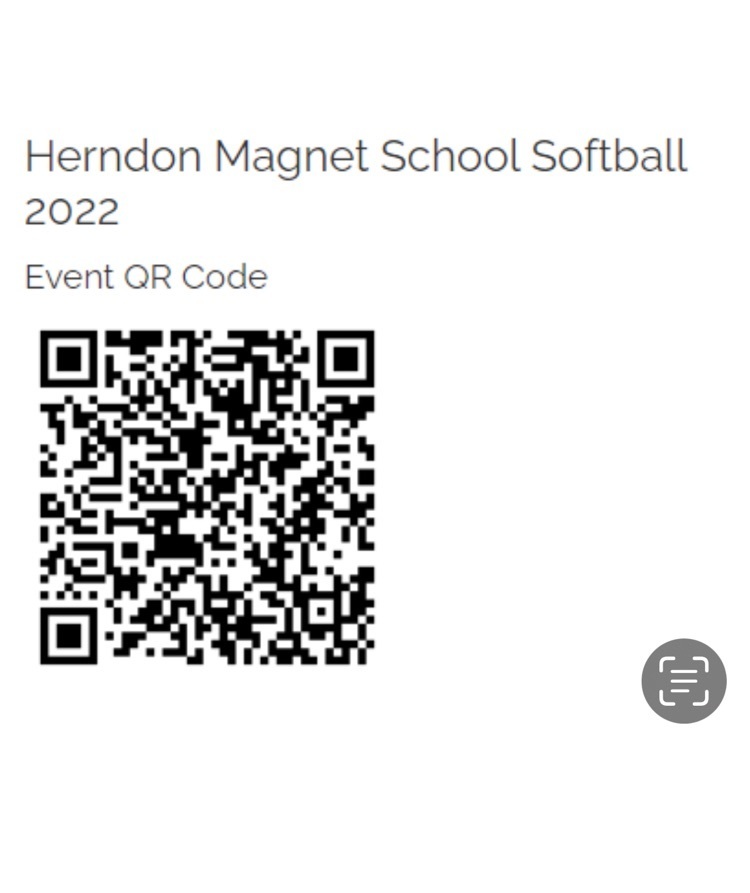 Parents, Your child should be receiving their yearbook picture proofs today or Monday. If you are interested in ordering pictures, you must order them from mylifetouch.com. Each student has a specific portrait ID and access code associated with their portrait. You will need these codes to order. All of this information is in the envelope. If you have any questions, please email Mrs. Gordon at
magordon@caddoschools.org
If your child was absent on picture day, retakes will be Thursday, November 17.